Industry and Technology Minister Mehmet Fatih Kacır announced that Togg, Turkey's domestic and fully electric car, will be seen on European roads in 2025.
Kacır made this statement during his meetings with journalists in Brussels.
He noted that the 20,000 Toggs already pre-ordered will be delivered to their owners by the end of the year, stating, "By the end of 2024, Togg will reach a point where it can be exported to the European Union (EU), and in 2025, we will see an increasing number of Toggs on European roads every day."
Minister Kacır emphasized that Togg was designed as a smart and electric car from the start, adding, "In fact, Togg is one of the most concrete examples of Turkey's green transformation and its vision for carbon neutrality."
"New Investment News in Electric Vehicles to Come in Turkey"
Minister Kacır mentioned that they have been in talks with numerous international companies regarding electric vehicles, and new investment news in this field is expected in Turkey day by day.
Kacır, who also mentioned being in contact with Tesla and other companies, said, "The Chinese are very interested as well. We have opened our doors to any investor that will add value to Turkey. As long as they operate with a win-win understanding. I believe we will hear new news in the coming period."
Reminding that Toyota took its first step in Europe for producing rechargeable hybrid vehicles in Turkey, Kacır said, "We recently held its ceremony. Ford has completed its investment to produce electric commercial vehicles at its Yeniköy facilities."
Kacır recalled that the opening of this facility was carried out with President Recep Tayyip Erdoğan, noting, "The capacity of the facility has increased from 105,000 to over 400,000. It has been a tremendous investment. Not only Ford vehicles but also Volkswagen cars will be produced there. All these are part of Turkey's green transformation."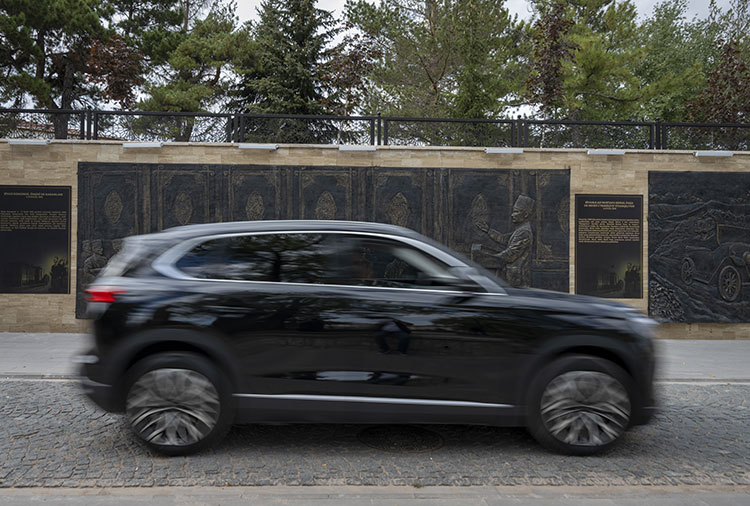 Kacır also pointed out that they have accelerated the electrification not only in road vehicles but also in rail systems, saying, "Our E5000 electric locomotive is another critical project. The number of all these projects will increase in the coming period."