Description
Welcome to Al Habtoor Tower – a testament to the elegance, extravagance and excellence that defines Dubai. Soaring to an impressive 81 stories, this architectural marvel is the city's tallest and most advanced residential skyscraper, meticulously designed to offer an unrivaled living experience.
Housed in the vibrant heart of Al Habtoor City, just a stone's throw from the iconic Sheik Zayed Road, Al Habtoor Tower is more than just a home; it's an opulent lifestyle cocooned in Dubai's most sought-after location. Within reach are the city's premier shopping, exquisite dining, and high-energy entertainment venues. Each day here is a delightful discovery of what makes Dubai an oasis of luxury.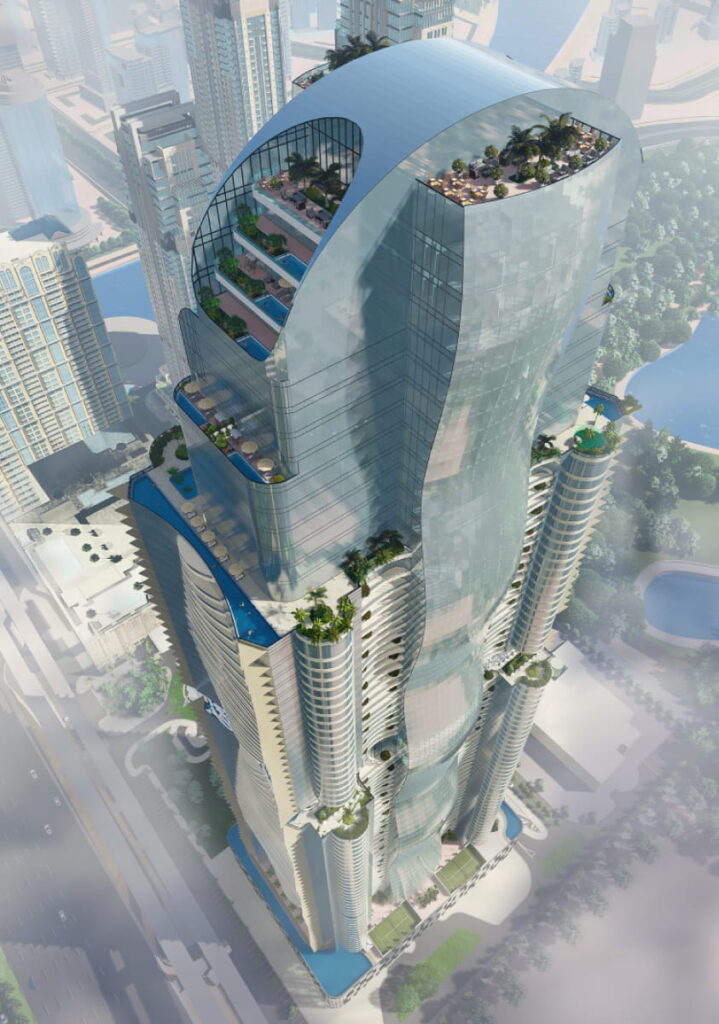 Step inside and be greeted by lavish living spaces, thoughtfully equipped with the finest features that radiate the zenith of luxury and comfort. Al Habtoor Tower is where sumptuous extravagance meets generous living space – a harmonious blend that creates the quintessential urban retreat.
Dive into the world-class amenities thoughtfully integrated within the community. Keep fit with a state-of-the-art gym and padel courts, stimulate your intellect in a serene library or make a splash in the captivating infinity pool. These amenities serve to elevate your living experience, ensuring every moment at Al Habtoor Tower is nothing short of extraordinary.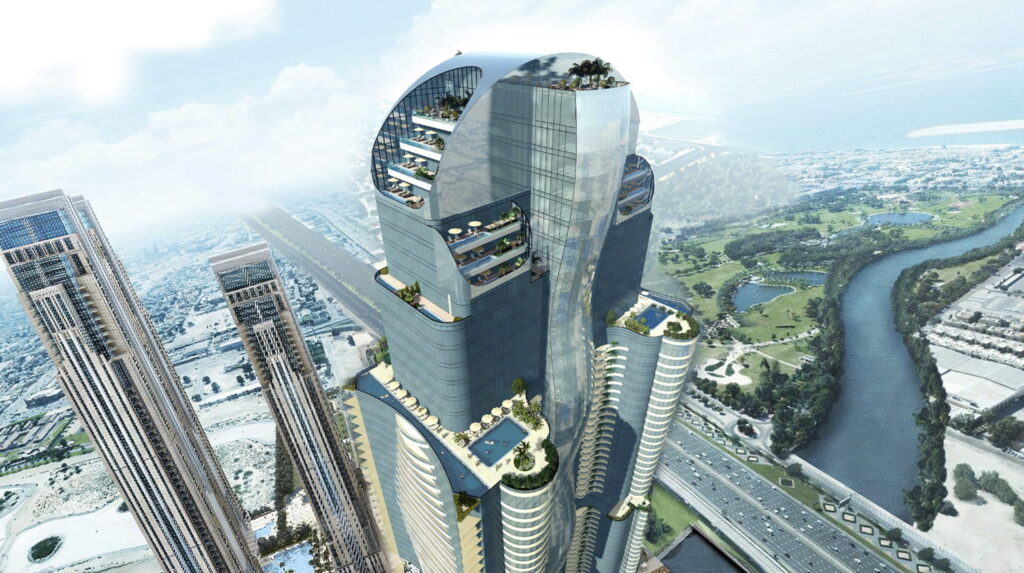 Nestled alongside the scenic Dubai Water Canal, Al Habtoor Tower is the latest iconic addition to the illustrious Dubai skyline. The eminent Al Habtoor Group brings this landmark within the esteemed Al Habtoor City, establishing a remarkable confluence of luxury and vivacity.
Strategically located, Al Habtoor Tower is just 10 minutes away from the bustling Downtown Dubai, the elegant Dubai Opera, and the stylish City Walk. Reach the renowned DIFC in a mere 15-minute drive. Enjoy the advantage of living in the heart of the city, with the world at your doorstep.
Step into a world of grandeur. Step into Al Habtoor Tower.
Embrace the height of luxury living. Make Al Habtoor Tower your home. Contact Notte Global today, and let us guide you to your new exquisite lifestyle.
Payment Plan
Al Habtoor Tower boasts an attractive payment plan with 60% linked to the construction and 40% on handover, making it a great investment opportunity. Prices for these luxurious residences start at a competitive 550,000 USD.
Other Projects in Dubai;
Sobha One Dubai(Opens in a new browser tab)