We are thrilled to share some exciting news with all of our valued clients and supporters. Notte Global, under the able leadership of Yusuf Boz, has been making waves in international media!
Our commitment to simplifying the path to Turkish citizenship through real estate investment has attracted significant attention worldwide, resulting in our recent features on prestigious media platforms such as Fox, Digital Journal, NCN, Benzinga, and many others. These publications have shared our unique story, highlighting our unwavering commitment to our clients, innovative strategies, and our comprehensive understanding of Turkish citizenship laws and real estate investment.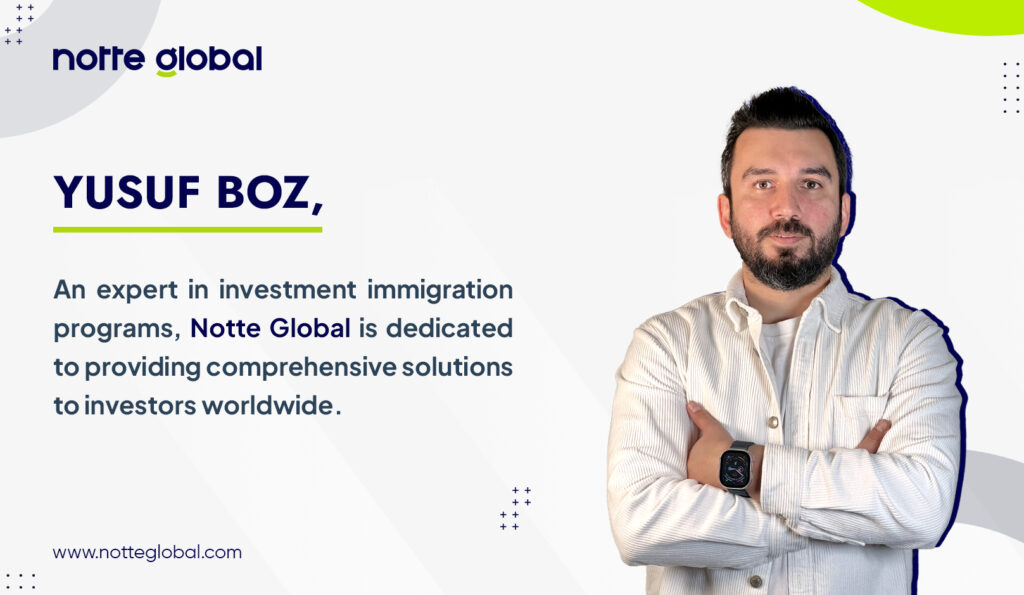 Being recognized by such high-profile outlets is a testament to our passion, dedication, and expertise in guiding clients through the process of acquiring Turkish citizenship. We feel incredibly honored to be acknowledged for our hard work and success.
This worldwide media recognition underscores the value and credibility of Notte Global's offerings. It also reinforces our position as the trusted advisor for clients seeking to navigate the often complex journey towards Turkish citizenship through real estate investment.
We believe this media recognition could not have been achieved without our dedicated team led by Yusuf Boz, whose expert knowledge and consistent customer-centric approach have been instrumental in shaping Notte Global's success. Moreover, this accomplishment also reflects the trust and confidence our clients have placed in us.
At Notte Global, our aim has always been to simplify and streamline the process of Turkish citizenship for our clients. While we are proud to be acknowledged by these renowned publications, our true reward lies in the success of our clients and their satisfaction.
For more details on our recent features, please check out the following links:
https://www.benzinga.com/pressreleases/23/07/ab33475970/notte-global-transforming-lives-through-investment-immigration-programs
Looking forward, we're more motivated than ever to keep up with our mission. We will continue providing top-notch consulting services and unwavering support for our clients, helping them turn the dream of Turkish citizenship into reality.
We extend our sincerest thanks to our clients and supporters for their continuous faith in us. Your trust fuels our ambition and empowers us to push boundaries and achieve greater heights. Stay tuned for more updates and exciting news in the future.
Thank you for being a part of our journey. Together, we look forward to forging ahead and making more global headlines.