Introduction to the Golden Visa Concept
Golden Visa programs have emerged as a popular investment immigration route for high-net-worth individuals and their families who seek greater global mobility, better quality of life, and access to top-notch education and healthcare systems. These programs, offered by several countries worldwide, grant residency or citizenship rights to investors in exchange for a significant financial investment in the host country. In this article, we will explore the most popular Golden Visa programs, compare their investment requirements and benefits, and explain how Notte Global can help you obtain a Golden Visa.

Top Countries Offering Golden Visa Programs
There are numerous countries offering Golden Visa programs, each with its unique set of investment requirements and advantages. The most sought-after programs are typically provided by European countries such as Portugal, Spain, Greece, and Turkey. These programs stand out due to their favorable investment options, clear pathways to citizenship, and the benefits associated with EU membership or proximity to Europe.
Portugal Golden Visa Program
The Portugal Golden Visa program is one of the most popular investment immigration options in Europe. Launched in 2012, the program requires a minimum investment of €280,000 in real estate, depending on the property's location and age. In return, investors and their families receive temporary residency, which can lead to permanent residency and citizenship after five years, provided they meet certain residency and language requirements.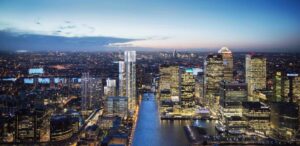 Spain Golden Visa Program
Spain introduced its Golden Visa program in 2013. The program offers residency to non-EU investors who invest a minimum of €500,000 in Spanish real estate, €1 million in shares or bank deposits, or €2 million in Spanish government bonds. The Spanish Golden Visa program grants residency to the investor and their family, with the possibility of obtaining citizenship after ten years of legal residency.
Greece Golden Visa Program
The Greek Golden Visa program, established in 2013, is considered one of the most affordable options in Europe. To qualify, investors must purchase real estate worth at least €250,000. The Greek Golden Visa grants residency to the investor and their family members, with no minimum stay requirement. However, obtaining Greek citizenship through this program is more challenging and requires meeting additional criteria.
Turkey Golden Visa Program
Turkey's Golden Visa program, officially known as the Turkish Citizenship by Investment Program, was introduced in 2017. Investors can acquire Turkish citizenship by investing $400,000 in Turkish real estate, $500,000 in government bonds, or $500,000 in a bank deposit. Turkey's program stands out for its straightforward and fast application process, often taking just a few months to complete.
Comparing Investment Requirements and Benefits
Each Golden Visa program has its unique investment requirements, benefits, and application processes. Factors such as investment amount, processing time, eligibility for citizenship, and additional benefits like visa-free travel vary across programs. As an investor, it's crucial to evaluate these factors and choose the program that best aligns with your financial goals and personal preferences.
How Notte Global Can Help You Obtain a Golden Visa
Navigating the complex world of Golden Visa programs can be challenging. That's where Notte Global comes in. As a leading agent in the field, we offer expert guidance and support throughout the entire Golden Visa application process. Our team of professionals will help you identify the most suitable program based on your needs, assist with the investment process, and ensure all legal requirements are met.
Taking the First Step Towards Your Golden Visa
A Golden Visa can unlock a world of opportunities for you and your family, providing increased global mobility, a better
quality of life, and access to top-notch education and healthcare systems. By carefully evaluating the most popular Golden Visa programs and working with a trusted agent like Notte Global, you can make a well-informed decision that aligns with your financial goals and personal preferences.
Taking the first step towards obtaining a Golden Visa may seem daunting, but with the right guidance and support, it can be a rewarding journey. Our experienced team at Notte Global is ready to assist you every step of the way, providing personalized advice, professional expertise, and a seamless application process.
Don't miss the opportunity to secure a brighter future for you and your family through a Golden Visa program. Contact Notte Global today, and let us help you find the perfect investment immigration solution tailored to your unique needs.
Related Articles;
https://notteglobal.com/the-malta-golden-visa-program-an-in-depth-overview/
https://notteglobal.com/the-portugal-golden-visa-program-an-in-depth-guide/